This year, like many years, Israel's largest tourism conference, IMTM was hosted in Tel Aviv. Jerusalem, the leading tourist city of Israel, took an active role in promoting innovation and technology in the city and on a global scale.
IMTM features exhibitors representing just about every aspect of Israel's tourism market including, incoming tourism, domestic tourism and outgoing tourism, combined with a significant number of presenters from global destinations. The impressive conference is highlighted by the expo that runs throughout the two-day event. In conjunction with the expo,the professional workshops and seminars enable industry leaders to share their experiences and visions for the future of global tourism.
Of the many workshops and sessions, this year IMTM focused significant resources on its Futurism Day. The content of these sessions focus on innovation, technological breakthroughs and entrepreneurship within the tourism industry. This year, the Ministry of Tourism also hosted a Hackathon, encouraging entrepreneurs to leverage their collective knowledge to improve tourism through technological means.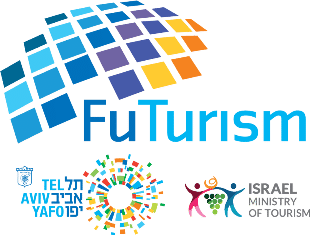 As in years past, Jerusalem, a leader in Israel's tourism sector, took a booth at IMTM. With its eye towards innovation and advancing the global startup tourism scene, Jerusalem moderated a panel about On-Line Urban Tourism. The participating panelists came from various tourism related ventures that span the industry, including Jerusalem based Glide, along with Books on Map, Sidekix, and FairFly.
The session at Futurism discussed the growing trends of urban tourism and how can technology enhance the experience of tourists. The panelists offered insight into the challenges within their market and also suggested some unique ideas on how to re-brand or infuse the Israeli tourism marketing efforts to be more relevant to the new tourist profile.
Tourism Hackathon: Check-In, Jerusalem based app
15 teams competed in the Ministry of Tourism's first Hackathon, focusing on improving apps and products to ease the tourist experience in Israel and abroad. While the competition was fierce, Jerusalem based app, Check-In, won second place for its innovative idea. Their product is an app that eases the tourist experience form the moment they check in into the hotel, which can be managed via their mobile device. After checking in, the tourist receives relevant tourist information including events, restaurants, shopping and discounts.
With the positive momentum from IMTM, along with other recent innovative successes, Jerusalem is quickly solidifying its position as a global force in the tourism innovation sector. As a city, Jerusalem continues to empower its creative class to leverage the municipal resources to improve the overall tourist experience in the city and on a global scale.